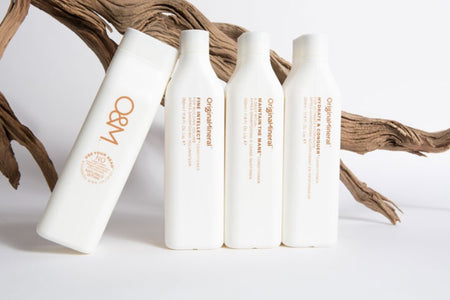 About O&M
The Healthier Choice
At O&M, we believe in the power of nature. Our unique formulas seamlessly integrate active natural extracts and minerals, harnessing the beauty and potency of Australia's native treasures: Lilly Pilly, Banksia Flower, Quandong, Tasmanian Sea Kelp, and Davidson Plum. Moreover, we infuse our products with premium essential oils that not only smell divine but also provide tangible hair benefits.
Our journey began with a personal connection. Our founder, deeply passionate about natural products and holistic wellbeing, saw the detrimental effects of chemical-laden products on the hairdressing community and its clientele. One such story that hit close to home was that of the founder's former partner, a talented hairdresser who struggled with contact dermatitis due to conventional hair dyes.
This personal experience was the catalyst that led to the establishment of Australia's first-ever ammonia-free salon nearly two decades ago. Our groundbreaking approach quickly resonated with a discerning clientele, proving that it's possible to merge nature's best with salon-quality results. This success solidified our commitment and fueled our vision to revolutionize haircare, one product at a time.
Join us on our journey as we continue to bring the essence of nature to your hair, ensuring both beauty and well-being coexist in harmony. Welcome to O&M Professional Haircare.
Brows More Brands