People
If we can address your unique hair needs, promote well-being and make a positive social impact, then we're doing our job right.
Health
Keeping it clean
Our hair can be a reflection of our general well-being, so exposing it to harsh chemicals and synthetic additives is obviously less than ideal. First and foremost, natural ingredients work in harmony with the scalp, nourishing it and promoting a healthy environment for hair growth, while harsh chemicals found in conventional haircare products can strip the scalp of its natural oils, leading to dryness, irritation, and even hair loss.

Plus, sustainable ingredients are typically free from harmful toxins and carcinogens commonly found in synthetic haircare products, so we've made it our mission to include natural and native potions that are rich in vitamins, minerals, and antioxidants that benefit both the hair and the scalp, and your overall health!
Explore the Range
Inclusivity
Self-confidence is for everyone
Australia is a big, beautiful, diverse nation of incredible cultures, talents, minds, bodies and… hair! That's why we set out to make sure Unwritten Haircare not only suits all hair types, but actually benefits and improves all textures, lengths, conditions and needs.

We believe a better tomorrow should be in reach for everyone, and we have and will continue to make every effort to challenge beauty standards and contribute to more equitable representation across our product development, offering and branding. 
Our Ethos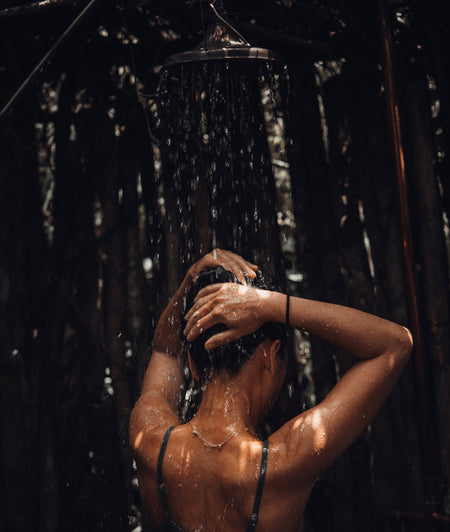 Enjoyment
A good time in the shower
Here's what we had in mind for you when we were creating Unwritten: a curated, simple moment of bliss when you pop the shampoo lid and start massaging this glorious, hydrating potion into your scalp, soaking up the fresh, layered sensory experience.

You know why? Because these small moments for yourself are important… they're for recharging, reflecting and empowering, so why shouldn't they be so sublime? Shampoo, conditioner and treatments won't solve the big problems of your life or our world, but that doesn't mean they shouldn't bring you joy and contribute to your feeling of wellness.
Explore the Range